Activity in the Initial Public Offering (IPO) market plays a pivotal role in guiding private market companies and investors alike. While IPO activity all but dried up in 2022, the IPO market has shown signs of life in 2023.
In 2022, a meager 71 IPOs managed to raise $7.7 billion in proceeds in the United States – a sharp contrast to the historic year of 2021, where a whopping $142.4 billion was raised through 397 offerings. By comparison, the IPO market has regained some of its momentum in 2023, with 78 IPOs having already raked in $16.6 billion.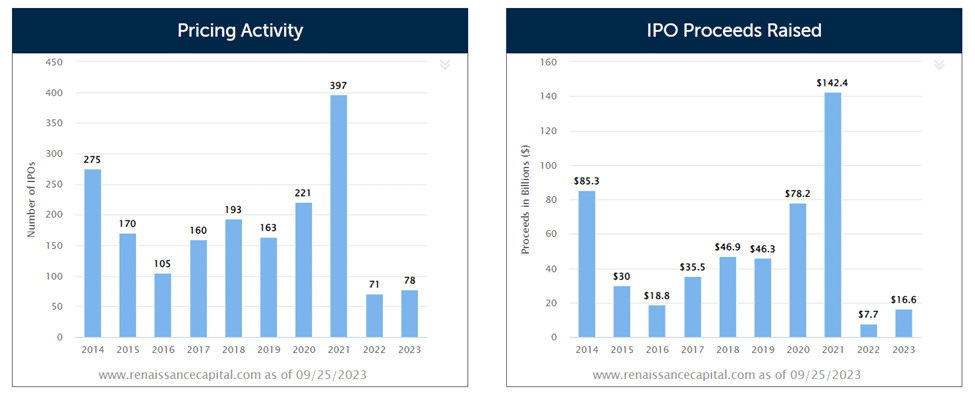 Historically, between 150-200 companies have gone public each year, meaning the IPO market still has a significant hill to climb before returning to a more normal pace. Nonetheless, recent developments, including three long-anticipated IPOs – Instacart, ARM, and Klaviyo – have offered hope that the path from private-to-public is softening, setting the stage for a regression to the mean in 2024.
However, despite this momentum, many late-stage investors are still sitting on significant markdowns. For instance, in 2021, notable investors such as Andreessen Horowitz, Seqouia Capital, and T. Rowe Price invested in Instacart at $125 per share. These investors are now facing a considerable loss based on where the stock IPO'd and is currently trading.
The question becomes whether more late-stage investors will be willing to take private companies public at depressed valuations from investments made during boom times. The answer is multi-faceted and influenced by various factors:
Overall economic and market conditions.
Post-IPO performance of recent public companies
Whether an investor has a long-term outlook and time left on their fund's lifecycle to hold the stock until the investment is no longer under water.
Pressure to return capital to investors.
Pitchbook's VC-Backed IPO Index shows a healthy return for recently public companies year-to-date, while the PE-Backed IPO Index shows a massive spike in recent weeks. In contrast, the SPAC Index – a less traditional, but once popular route to access public markets – is down -3.8% year-to-date.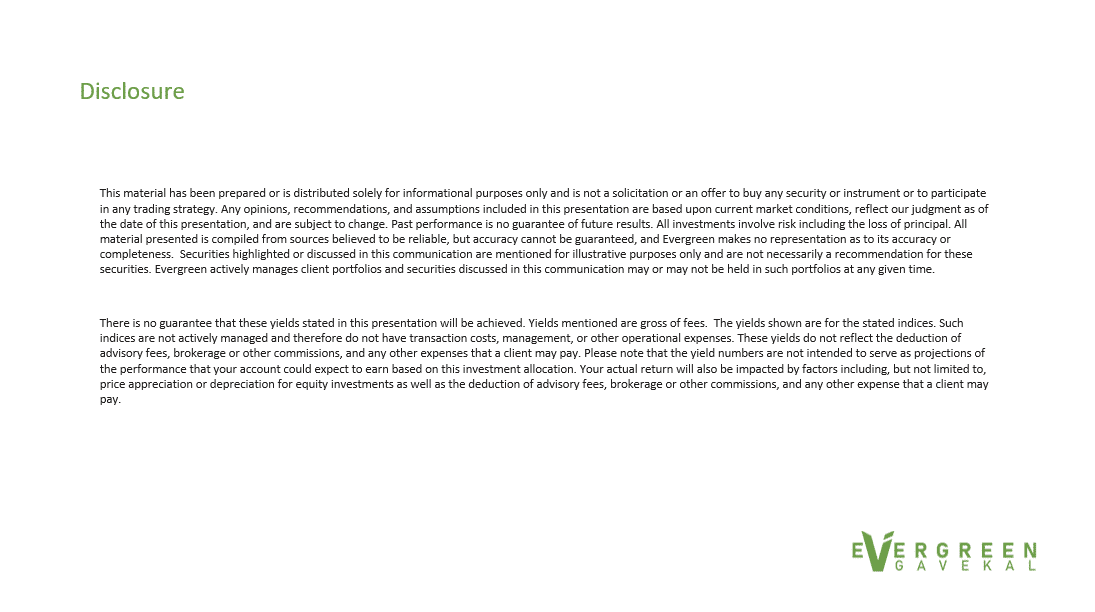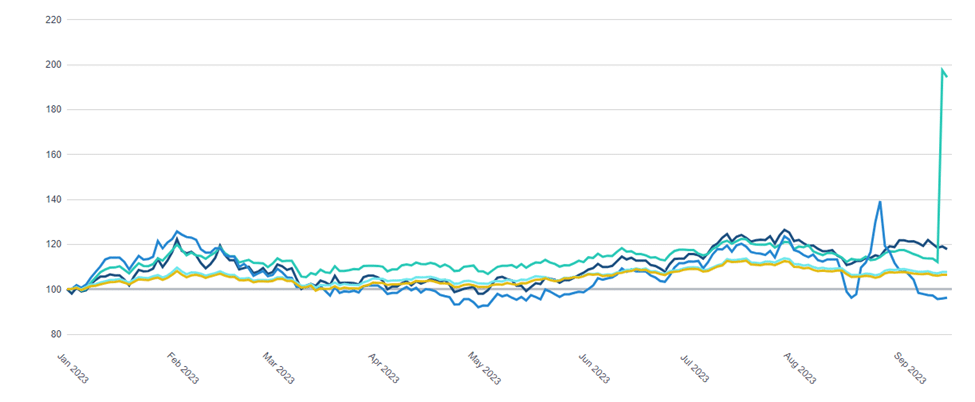 Source: Pitchbook
Unfortunately, the momentum observed in public offerings has yet to trickle down into private markets. As depicted in the chart below, US venture capital fundraising is trending lower through the second quarter of 2023, both in terms of capital raised and fund count. This trend is somewhat anticipated, given that private markets typically trail public markets and 2022 was a historic year for venture fundraising, but does highlight the fact that overall, private capital markets have contracted – at least for the time being.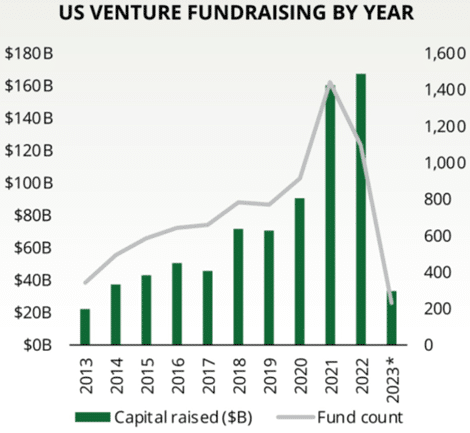 Source: Pitchbook.
Data as of 6/30/2023
In summation, the IPO market has undoubtedly gained momentum recently, and all signs point to the likelihood of a more normalized flow of private-to-public market deals in 2024, which would be a welcome trend for private markets. However, while optimism is on the rise, investors must remain vigilant as the steep climb to a revitalized IPO market in 2024 continues to unfold.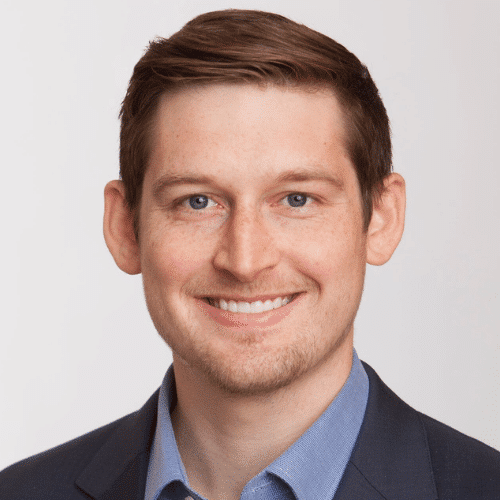 Michael Johnston
Tech Contributor
DISCLOSURE: Securities highlighted or discussed in this communication are mentioned for illustrative purposes only and are not a recommendation for these securities. Evergreen actively manages client portfolios and securities discussed in this communication may or may not be held in such portfolios at any given time. This material has been prepared or is distributed solely for informational purposes only and is not a solicitation or an offer to buy any security or instrument or to participate in any trading strategy. Any opinions, recommendations, and assumptions included in this presentation are based upon current market conditions, reflect our judgment as of the date of this presentation, and are subject to change. Past performance is no guarantee of future results. All investments involve risk including the loss of principal. All material presented is compiled from sources believed to be reliable, but accuracy cannot be guaranteed and Evergreen makes no representation as to its accuracy or completeness.