Private Equity (PE) exits in the United States dropped precipitously from $876.7 billion in 2021 to $295.8 billion in 2022. During the same period, the Initial Public Offering (IPO) market almost completely evaporated, as public listings accounted for only 2.5% of exit value last year. The impacts of rising inflation, public market volatility, and geopolitical strife contributed to these trends, creating a difficult environment for late-stage, private market investors seeking liquidity.
This week, Blackstone, the world's leading alternative investment firm, announced a record raise of over $25 billion for the world's largest-ever dedicated private equity secondary fund. This crushed the record set by Ardian in 2020, which held the previous high-water mark at $19 billion.
The charter of a PE secondary fund, which can also be referred to as secondaries or continuation transactions, are to purchase existing interest from primary investors. For example, a primary investor or fund may invest in a private company, purchasing a stake in that company, and then sell that interest to a secondary investor down the line. Through this process, primary investors gain liquidity, while secondary investors can diversify their portfolios, benefit from shorter durations and faster returns of capital, and invest in an asset with a lower correlation to public markets.
In recent years, investor appetite for the private secondaries market has taken off due to a growing list of exciting, high-growth private companies. In fact, the first half of 2022 saw a record of $57 billion dollars in secondaries transactions. While uncertainty around valuations caused the secondaries market to slow in the second half of 2022, mounting pressures on institutional investors could trigger a wave of deals in 2023. In fact, it's possible that a "perfect storm" is taking shape for the PE secondaries market to surge in 2023: ample dry powder, a sustained pause in public market exits, and investors that are eager to trade private equity for liquidity.
Given this potential "perfect storm", it's no surprise that Blackstone is leaning into private secondaries in a big way. The question is, will other investors follow suit?
If you're an Evergreen Gavekal client that is interested in learning more about private market opportunities, please reach out to your wealth consultant.
---
Sources
Blackstone raises world's largest secondaries-specific fund (pitchbook.com)
Blackstone Strategic Partners Closes Record Private Equity Secondary Funds at $25 Billion - Blackstone
Secondary Investors Wait for the Deal Levee to Break (wsj.com) Secondaries in Private Equity: Opportunities | Morgan Stanley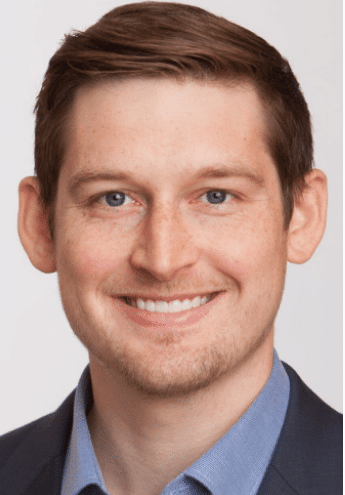 Michael Johnston
Tech Contributor
DISCLOSURE: This material has been prepared or is distributed solely for informational purposes only and is not a solicitation or an offer to buy any security or instrument or to participate in any trading strategy. Any opinions, recommendations, and assumptions included in this presentation are based upon current market conditions, reflect our judgment as of the date of this presentation, and are subject to change. Past performance is no guarantee of future results. All investments involve risk including the loss of principal. All material presented is compiled from sources believed to be reliable, but accuracy cannot be guaranteed and Evergreen makes no representation as to its accuracy or completeness. Securities highlighted or discussed in this communication are mentioned for illustrative purposes only and are not a recommendation for these securities. Evergreen actively manages client portfolios and securities discussed in this communication may or may not be held in such portfolios at any given time.